Enchanted Pet of The Month
31 to 40 of 64 Enchanted Pet of The Month Items
Page 4 of 7
---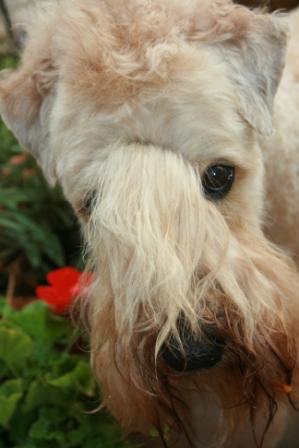 Boomer the Wheaten Terrier
Boomer the Wheaten Terrier has led a high profile life with his owners and also appeared in several nationally televised national dog shows. Boomer enjoys life with his cousin, Checkers, daughter, Torie, and human family, Albert and Fred. Boomer's interests include trips to the beach house and attending celebrity birthday parties, being an honored guest in holiday parades, and, most of all, loving and being with his human 'dad'.
---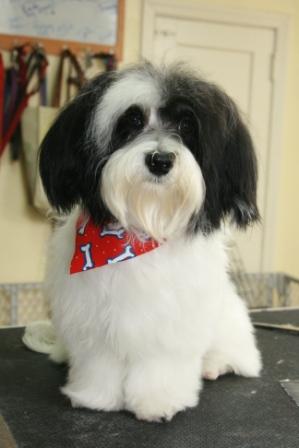 Buffy the Havanese
Buffy the Havanese
---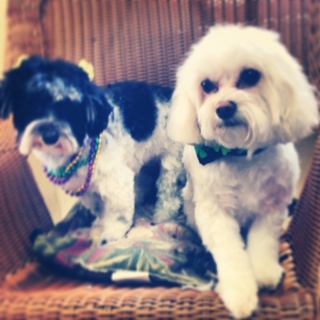 Coco Chanel and Molly the Cavichon
Coco (left)and Molly (right) met today at the spa and became fast friends!
---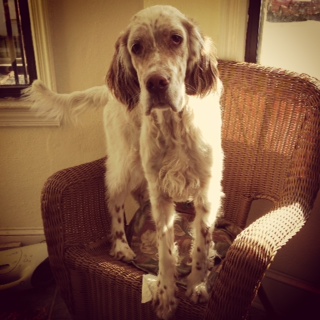 Cotton the English Setter
Cotton the English Setter is as sweet as he is handsome. He reminds me of one of my favorite-ever clients, Django...also an English Setter. I may have to have one of these guys one day! He shares his home with ''big sister'', Louie, and his human family in Cheverly, MD.
---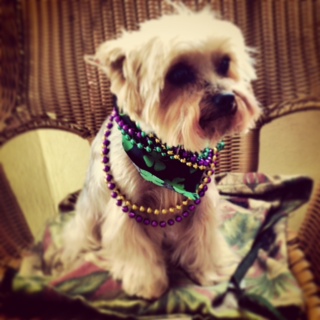 Divotz the Yorkie
Divotz the Yorkie sporting a combination St Patty's Day/Mardi Gras look. We love this little guy, he is a cutie and a charmer! He lives with his ''little sister'', Coco Chanel, and his human family.
---
Doodles
Goldendoodle, 'Shoshanna'
---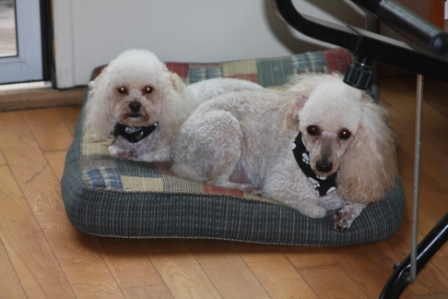 Ernie and Murphy
Ernie and Murphy, collective known as ''The Boys'', live down the street from Paws, here in Mt Rainier, and enjoy outdoor activities such as camping.
---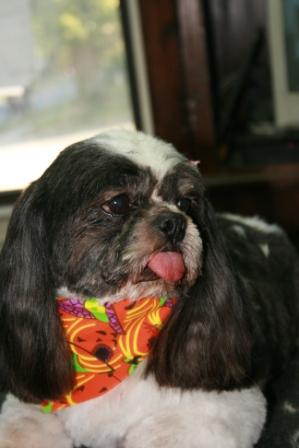 Jackson the Shih-Tzu
Jackson is a mellow guy who appears to enjoy taking life slow and enjoying every minute; a no-rush, no-stress kind of guy. On the grooming table he lays down and truly enjoys the treatments, and on a walk, he has a beautiful slow, suspended gait, reminiscent of someone taking an old-fashioned Sunday stroll.

At least most of the time, that is. We have recently discovered that when the spirit strikes Jackson to get moving, he really gets moving, and can whip around the spa in excited circles of immense enthusiasm!-- only to re-settle back down into his leisurely, country-gentleman mode.

Shouldn't we all take a lesson from this handsome guy?
---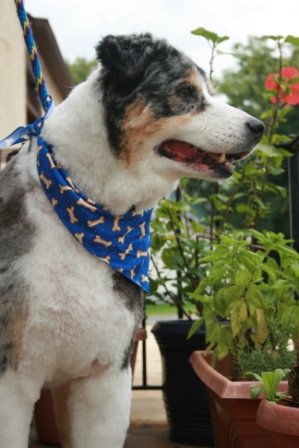 Jester the Australian Shepherd
How handsome this fellow is, posing in the early autumn sunshine!
---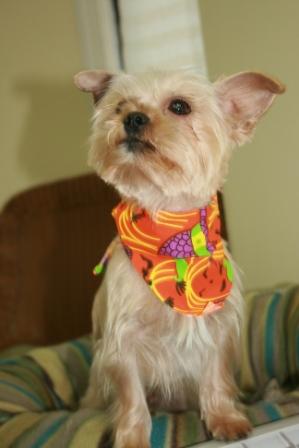 Koko the Yorkie-Poo
Koko the Yorkie-Poo is a friend of one of our most frequent ''regulars'', Teddy the Yorkie-Poo. When Koko and Teddy are here together, it is play-all-day. And I do mean non-stop. Add other buddies Buffy and Lila into the mix, and we have some pretty exhausted (but coiffed) little dogs by the end of a day here.

Koko is a sweet little guy who loves to seek contact from people. Thoug he puts on a sad face when his owner drops him off for the day, as soon as he realizes that he has been 'dropped off', he settles in and aims for either his buddies or the first available human (ie, Heather of myself) to pick him up and give him some love.

We call this picture of Koko 'King of the Mountain'.


---