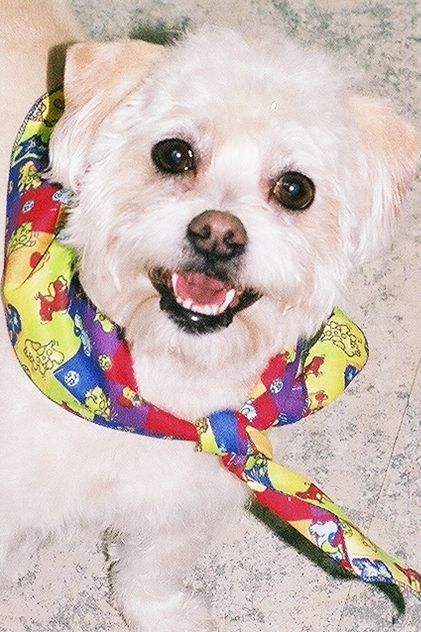 CeCe: Favorite Dog on the Block
Cece, a terrier mix, absolutely commands center-stage wherever she goes! The five-year old mixed breed is a rescue dog from Indianapolis and radiates joy and energy with every move.

Owned by Stacy Murphy and family, Cece is a resident of Columbia Heights, DC. She runs three miles a week with her "Dad", and is reported to be the favorite dog on the block, which is not hard to imagine-- just look at that smile!

Of Cece, her "mom" says, "She prefers peanut butter and cheese to any other sort of food, but has been known to steal a swig of coffee from unsuspecting guests in our house
as well. All of her toys are called "monkeys",
and her favorite pastime is chasing the red light of a laser pointer (which helps us tire
her out, from time to time, when we're ready for bed and she's not)."

Cece does not like to be left alone, as evinced by the high-pitched sounds she emits when one has the nerve to do so. This could have something to do with her unknown past... a mystery that may be solved when she meets with the animal communicator... stay tuned!-- and check back for an updated photo of Cece modeling some of our new designer dog "acoutrements".