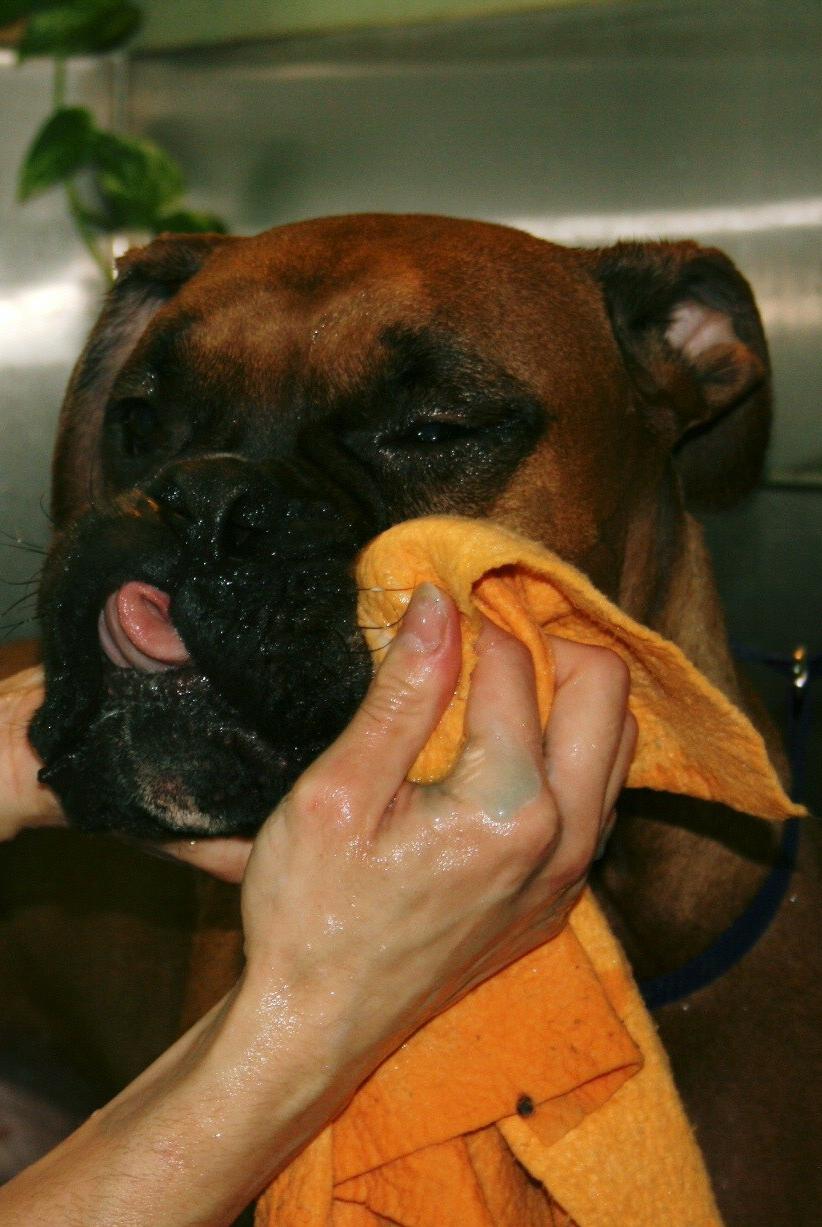 Facial Treatments For Dogs
Deluxe facial treatment for your best friend! Perfect for breeds prone to tearing (Maltese, Yorkie, Shih-Tzu, etc), as well as those with heavy ''beards'' which can catch debris (Bouviers, Wheaten, etc).

Our blueberry-vanilla scented facial treatment provides a deep cleansing and exfoliating treament delivered through a tearless, gentle shampooing product.