Online Store
About Paws of Enchantment
Aromatherapy
Carding De-shedding
Dog Grooming
Grooming Services Overview
Hand Stripping
Luxury Shampoos
Our Pet Grooming Products
Our Philosophy
Our Policies
Owner Participation
Paw Massage - Foot Soaks
Pet Facial Treatments
Pet Grooming Services
Premium Holistic Packages
REIKI - Energy Healing
Restoration of Coat
Enchanted Pets
1 to 10 of 66 Enchanted Pets Items
Page 1 of 7
---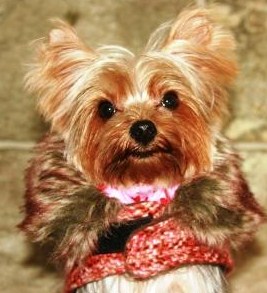 Adorable ZsaZsa the Yorkie
For more photos of enchanted pets, please visit our Facebook page at:

Paws of Enchantment
---
Annie the Labradoodle
Annie is a beautiful (and rare!) Parti-colored Labradoodle.
---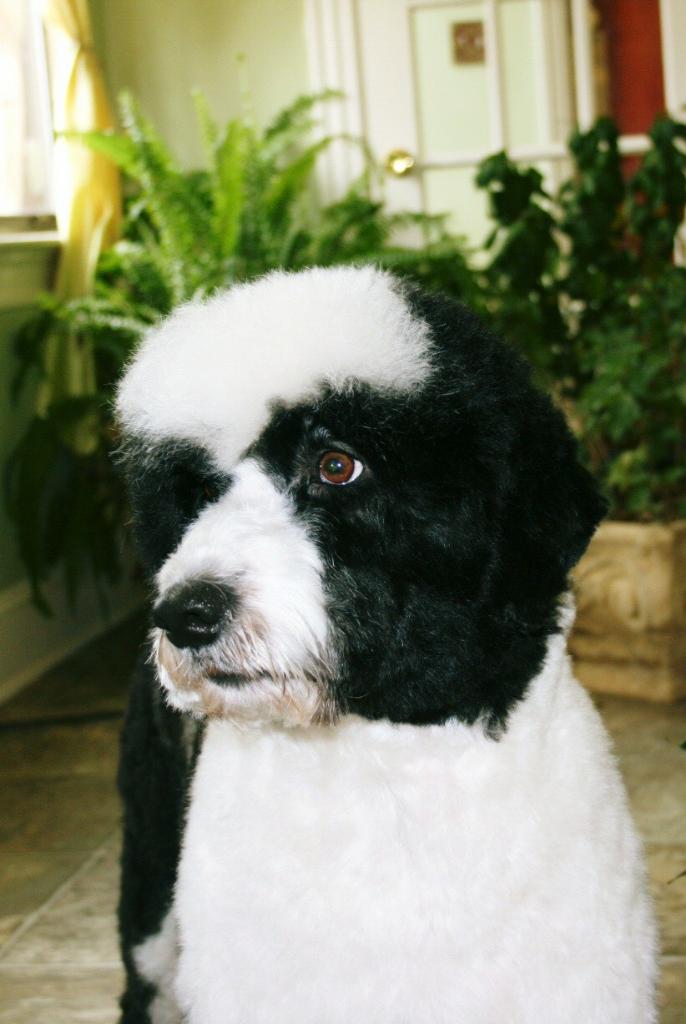 Bodhi the Portugese Water Dog
Bodhi, a parti-colored Portugese Water Dog, sporting a very short version of the Retriever Clip. Portugese Water Dogs are traditionally maintained either in the Retriever or Lion Clip

---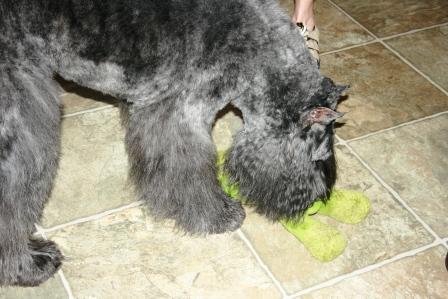 Bouvier Power!
Riggo is a handsome and active guy who always likes to shake the frog toy when he comes to Paws!
---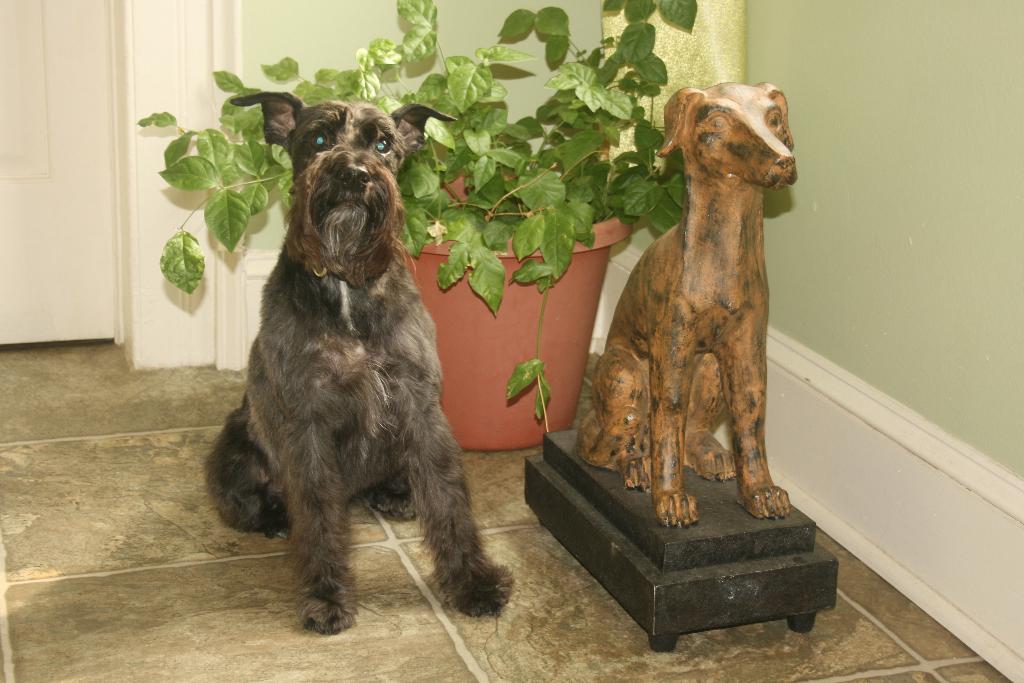 Bruno the Schnauzer
Bruno posing with our ''Guard Dog'', Magda
---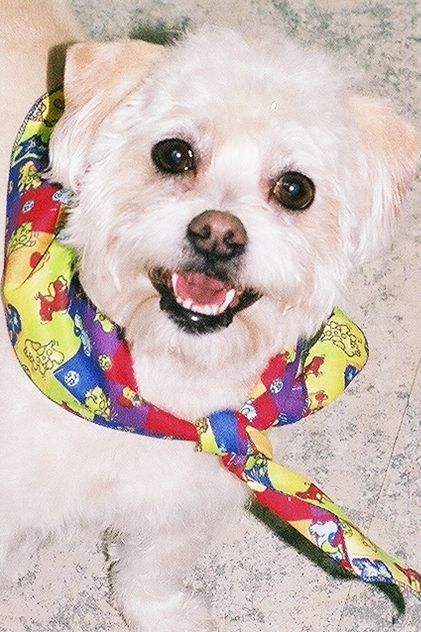 CeCe: Favorite Dog on the Block
Cece, a terrier mix, absolutely commands center-stage wherever she goes! The five-year old mixed breed is a rescue dog from Indianapolis and radiates joy and energy with every move.

Owned by Stacy Murphy and family, Cece is a resident of Columbia Heights, DC. She runs three miles a week with her "Dad", and is reported to be the favorite dog on the block, which is not hard to imagine-- just look at that smile!
---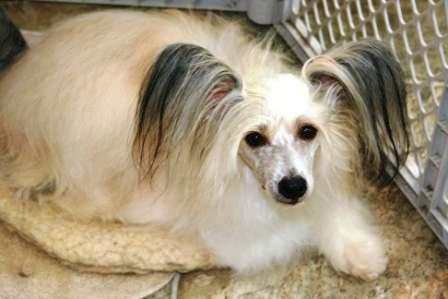 Chinese Crested (Powder Puff)
Puff Daddy rocks! Following is a short bio, provided by his proud (and lovely) owner:

'Puff Daddy first and foremost is an affectionate lap dog. He is extremely agile and, in spurts, and highly energetic; he out-runs dogs 5 times his size. He sometimes feels that his primary concern is to please me (his person) and does he ever. He is polite (usually waits for an invite before flying to my lap and sits at the slightest hint that a treat might be offered). Even at 13 lbs. he is a great guard dog and never fails to successfully chase away the mailman. His favorite activity is our twice daily outings to the Congressional Cemetery in Washington, DC, where he socializes with hundreds of dogs of all breeds (and non-breeds) and sizes.'


---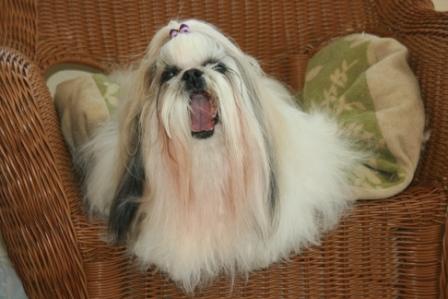 Chloe, AKA, ''The Princess''
Chloe the Shih-Tzu has been coming to see me every two weeks for the past for the past... many, many years! She has a rather large following of secret admirers, including, but by no means limited to ''Teddy Bear'' Thornton, another Shih Tzu, who recently recognized her during a chance meeting in the lobby of Friendship Animal Hospital. Their eyes met across the room and it was... well, magic, as they say. For him, anyhow.

At Paws Chloe always reclines on her favorite pillow and when she wants something makes her wishes be known by aiming an intense stare at the person she would like something from. If she happens to want a treat, the stare has, as of late, become accompanied by a low ''wuff''.

In this picture she is yawning... oh the life of a Princess!
---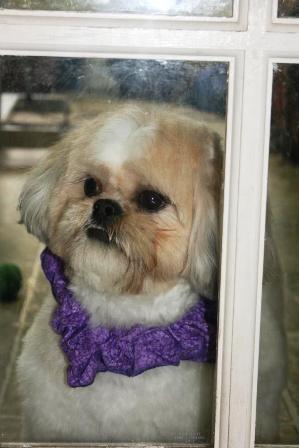 Coco the Shih Tzu
Coco the Shih-Tzu gazes through the panes of the French doors, hoping his buddy Raja will come over and play with him.
---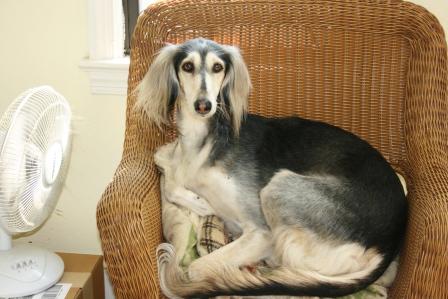 Comfort at the spa...
Sultana Ma'rou relaxes while she waits for her spa treatments... and oversees the rest of the ''clients''!
---
Online Store
About Paws of Enchantment
Aromatherapy
Carding De-shedding
Dog Grooming
Grooming Services Overview
Hand Stripping
Luxury Shampoos
Our Pet Grooming Products
Our Philosophy
Our Policies
Owner Participation
Paw Massage - Foot Soaks
Pet Facial Treatments
Pet Grooming Services
Premium Holistic Packages
REIKI - Energy Healing
Restoration of Coat