Online Store
About Paws of Enchantment
Aromatherapy
Dog Grooming
Grooming Services Overview
Hand Stripping
Luxury Shampoos
Our Pet Grooming Products
Our Philosophy
Our Policies
Owner Participation
Paw Massage - Foot Soaks
Pet Facial Treatments
Pet Grooming Services
Premium Holistic Packages
REIKI - Energy Healing
Restoration of Coat
Enchanted Pets
11 to 20 of 66 Enchanted Pets Items
Page 2 of 7
---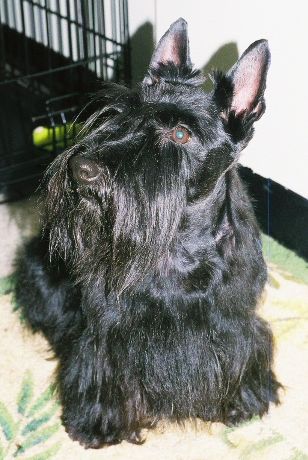 Ellie the Scottie
Ellie the Scottish Terrier
---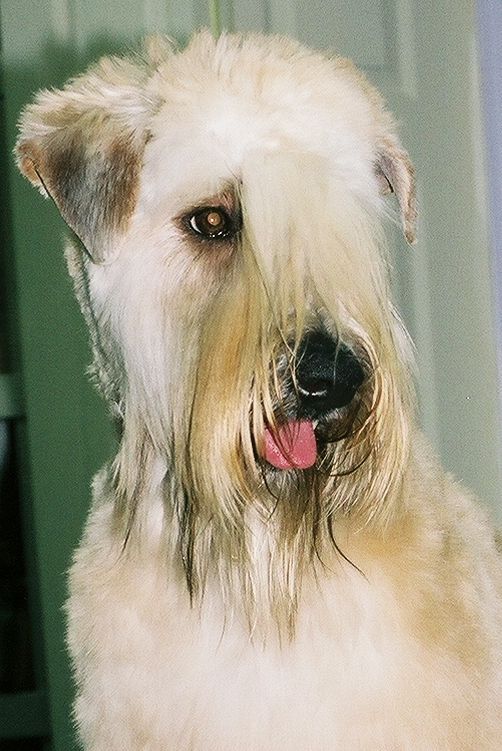 Guiness
Guiness the Soft-Coated Wheaten Terrier. Guiness is special because he was the first dog groomed at Paws of Enchantment whe we opened last November! He is also special because he has a winning personality... but, of course, many of you know that I am very partial to Wheatens.

Guiness is one and a half years old and comes from an excellent breeder in Canada. He loves his toys and is a very friendly guy!

For those interested in obtaining a Wheaten puppy, please do your research and locate a reputable breeder. This is a breed that is currently being mass-produced in puppy mills. I have many Wheaten clients and am happy to network and help point you towards a responsible breeder with quality dogs.

For information on Wheatens, please visit:

The Soft-Coated Wheaten Terrier Club of America
---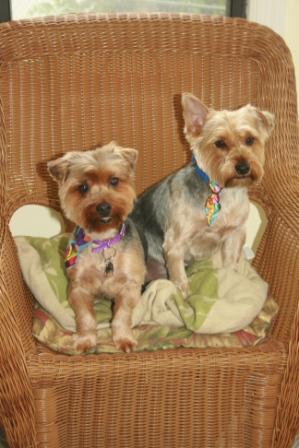 Jake and Max
Jake and Max are Yorkies with personality. Jake, in fact, has ''extra'' personality: though he is completely settled once his human ''mom'' drops him off, the display that he puts on during the dropping off period is melodrama extraordinaire. He becomes the incredible clinging Yorkie. It doesn't take him long to settle in, however, and we always have a lot of fun with Jake (big one) and Max (the little one) when they come to see us. It is always a real treat to see their human family, too!
---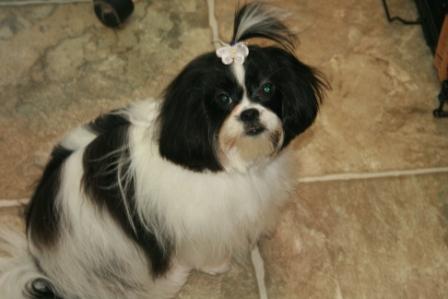 Kennedy Coco Puff
Kennedy Coco Puff is a Shih Tzu with an energy level that is nothing short of amazing. Do not be fooled by her calm and cool demeanor in this photo: it is an act! She is just waiting to get started up again! Kennedy is the ''best buddy'' of my Saluki pup, Raja, and when Kennedy is here this odd couple can be seen racing and tumbling around the shop for hours on end. Raja, the bigger of the two, eventually puts himself in ''time out'' and retreats for a nap... the whole time during which Kennedy waits, with not a whole lot of patience, for him to wake up so that the fun can begin again!
We do promise an ''action shot'' soon! When Kenndy come to Paws, it is sheer entertainment all day long!
---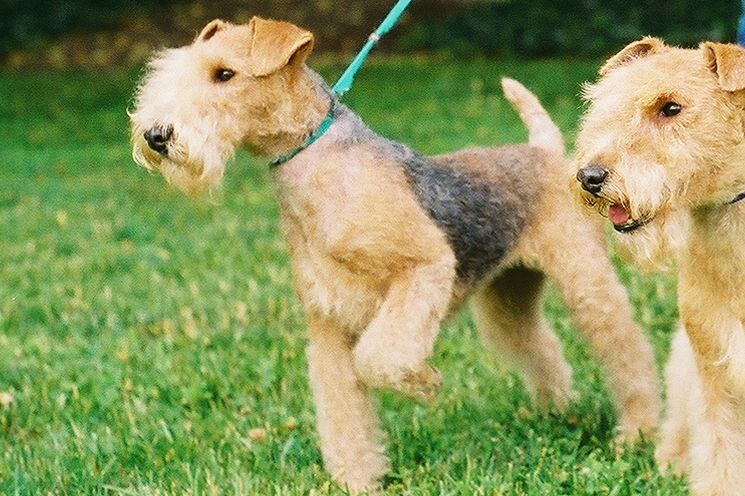 Kiri and Baxter
Kiri and Baxter, a pair of Lakeland Terriers, provide plenty of entertainment when they come to Paws of Enchantment. As is typical of terrier pair, Kiri bosses Baxter around (in fact the missing hair from the side of his face has everything to do with the fact that she grabs onto his face hair and pulls it out!)

More information on Lakeland Terriers to follow...
---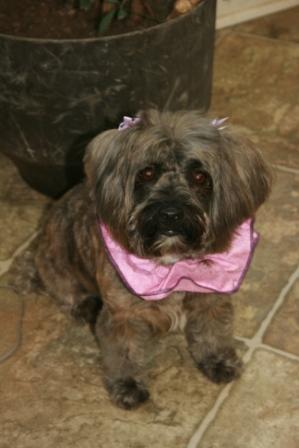 Lensie the Yorkie Poo
Lensie the Yorkie Poo feeling stylish after her spa treatment
---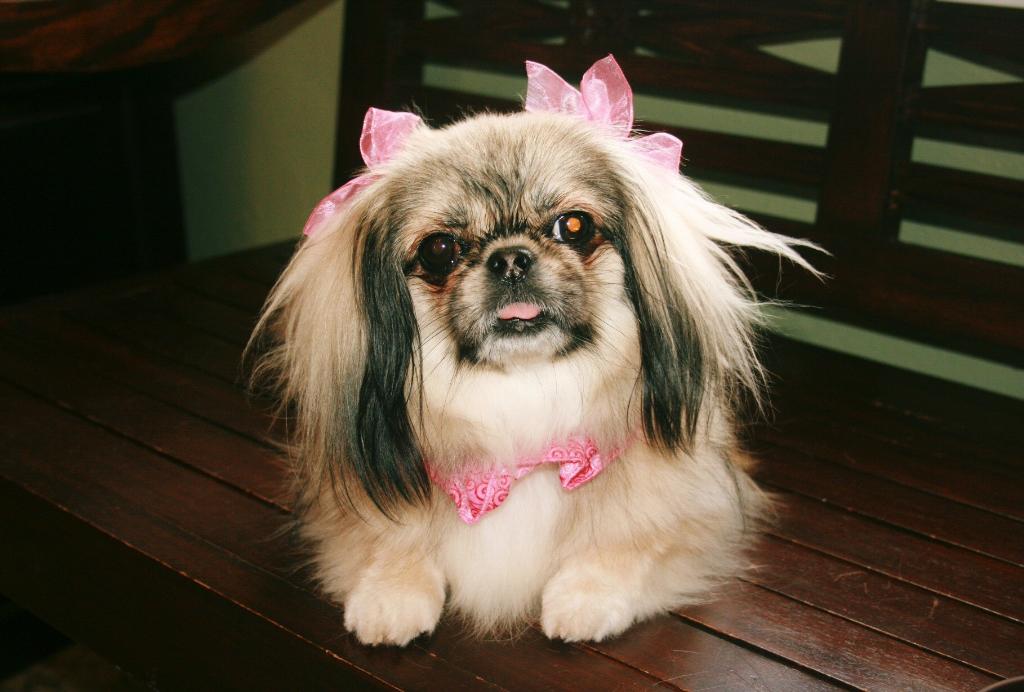 Melia the Lovely
Melia is a lovely, sweet and beautiful Pekingnese/Shih-Tzu cross who was adopted from the Washington Animal Rescue League. A delight to work on and simply to have around, we feel very lucky to have her as a client of Paws of Enchantment!

---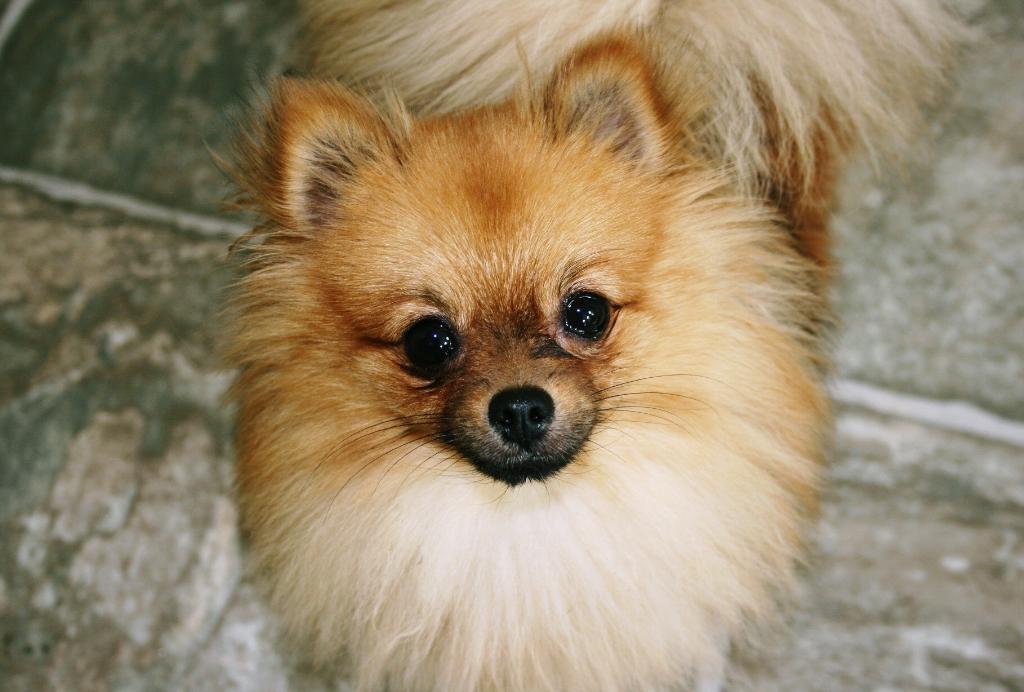 Millie the Pomeranian
Millie the Pomeranian is one of the many cute faces and friendly we get to see here at Paws of Enchantment. A day with Millie is always a good day. This is actually Millie's ''before'' picture, but we think she's cute either way!

---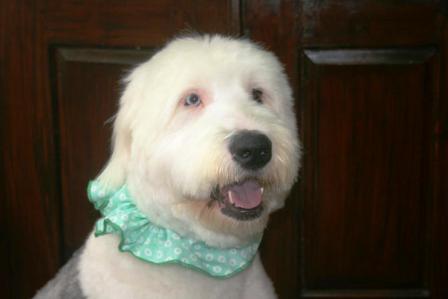 Moxie the Old English Sheepdog
Moxie is one of our classic favorites at Paws of Enchantment. Full of distinct personality, she often ''refuses'' to leave and plants herself on the floor like a paperweight when it's time to go home. She has also been known to lock us out of the grooming area by jumping on the door and turning the lock with her paw, so always best to have the screwdriver (or a butterknife) on hand when she's in town.

We have known this lovable girl since she was small enough to pick up and carry!
---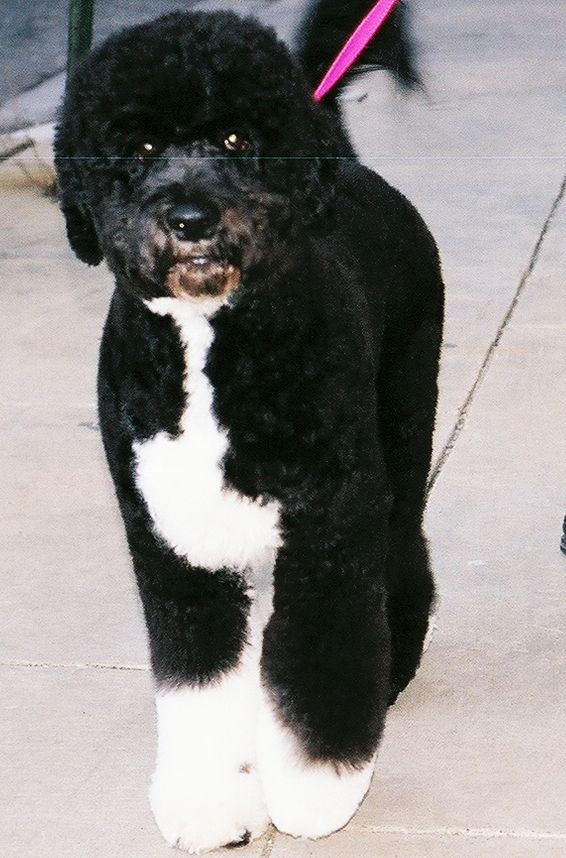 Mr Christian


For more information on the Portugese Water Dog, please visit:


Portugese Water Dog Club of America




---
Online Store
About Paws of Enchantment
Aromatherapy
Dog Grooming
Grooming Services Overview
Hand Stripping
Luxury Shampoos
Our Pet Grooming Products
Our Philosophy
Our Policies
Owner Participation
Paw Massage - Foot Soaks
Pet Facial Treatments
Pet Grooming Services
Premium Holistic Packages
REIKI - Energy Healing
Restoration of Coat