Online Store
About Paws of Enchantment
Aromatherapy
Dog Grooming
Grooming Services Overview
Hand Stripping
Luxury Shampoos
Our Pet Grooming Products
Our Philosophy
Our Policies
Owner Participation
Paw Massage - Foot Soaks
Pet Facial Treatments
Pet Grooming Services
Premium Holistic Packages
REIKI - Energy Healing
Restoration of Coat
Enchanted Pets
61 to 66 of 66 Enchanted Pets Items
Page 7 of 7
---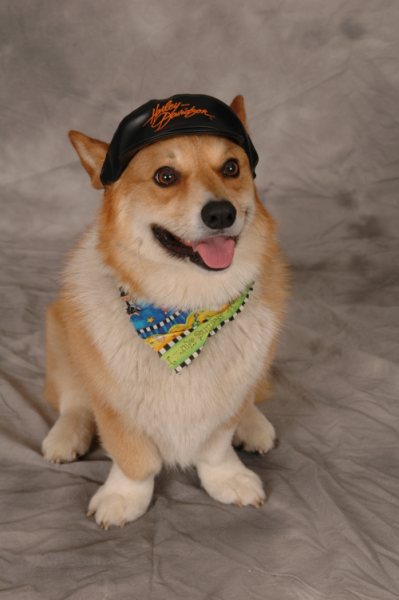 Stretch: more about Stretch!
Stretch is a 4 year old Pembroke Welsh Corgi. He is a therapy dog who enjoys visiting children and seniors at hospitals and nursing homes. He has his Canine Good Citizens Certificate. He is a member of the award winning doggie drill team and a member of the dance group the Scentsations. He enjoys dancing, agility, flyball, herding sheep, and going to dog parks. He also enjoys going to dog friendly bed and breakfasts and cabins. He received his first place medal in Canine Musical Freestyle in the Beginner category. He loves to eat most of all.

---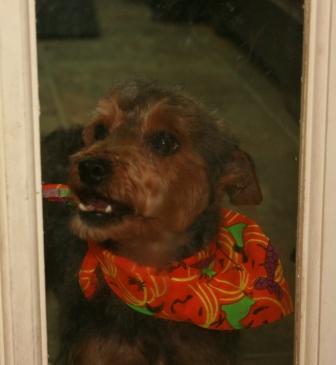 Teddy the Yorkie-Poo
Teddy is our special friend who LOVES to come to Paws. His day is Friday and he loves to meet up with his friends-- the other Friday ''regulars'': Buffy the Havanese, Lila the mini-Labradoodle, and, when he is really in luck, his super-buddy, Koko the Yorkie-Poo. Teddy is a fun, fun guy and spiffy-looking fellow that we always love to see!
---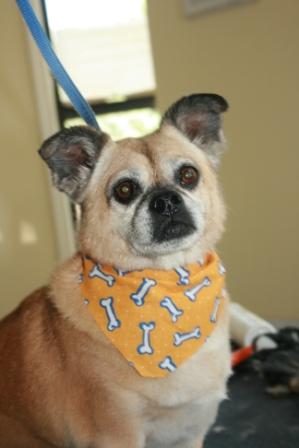 Tortuga the Main Man
Tortuga is an adoptee from the Washington Animal Rescue League and is the epitome of ''personality plus''. He comes in with his fellow adoptees, Tina, a Havenese (former puppy mill breeding dog) and Teddy, a Lhasa. Tortuga loves to wear a scarf and to be the center of attention. We love him and are always excited when he comes to see us!
---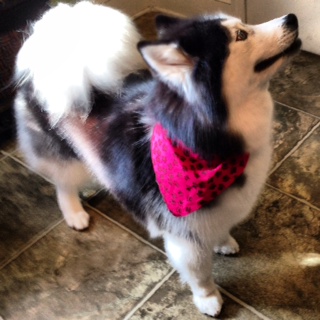 Toulouse
Toulouse...an amazing beauty of a Husky. Can't you imagine cuddling up with her on a cold winter's night? Toulouse shares her home with ''brother'' Matta, and her human family.
---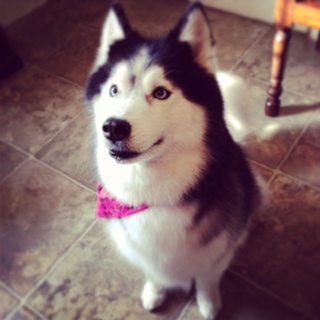 Toulouse again
I had to include two photos of Toulouse because she is so photogenic. Look at those eyes!
---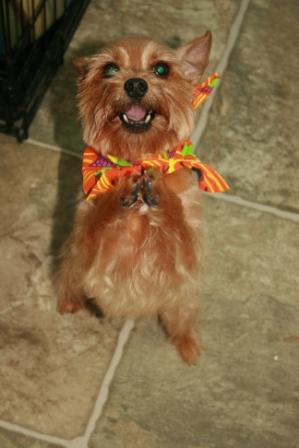 Zoey the Yorkie-Poo
Zoey is Poco the Tiny Poodle's ''sister'', and is an incredibly sweet and entertaining little package. her hallmark move is standing on her hind legs and waving her arms. We tried to capture this on film, though you really need video to catch the full effect!
---
Online Store
About Paws of Enchantment
Aromatherapy
Dog Grooming
Grooming Services Overview
Hand Stripping
Luxury Shampoos
Our Pet Grooming Products
Our Philosophy
Our Policies
Owner Participation
Paw Massage - Foot Soaks
Pet Facial Treatments
Pet Grooming Services
Premium Holistic Packages
REIKI - Energy Healing
Restoration of Coat