Online Store
About Paws of Enchantment
Aromatherapy
Dog Grooming
Grooming Services Overview
Hand Stripping
Luxury Shampoos
Our Pet Grooming Products
Our Philosophy
Our Policies
Owner Participation
Paw Massage - Foot Soaks
Pet Facial Treatments
Pet Grooming Services
Premium Holistic Packages
REIKI - Energy Healing
Restoration of Coat
Enchanted Pets
41 to 50 of 66 Enchanted Pets Items
Page 5 of 7
---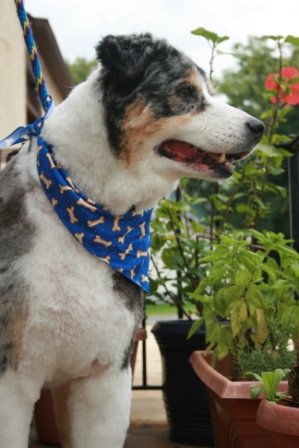 Jester the Australian Shepherd
How handsome this fellow is, posing in the early autumn sunshine!
---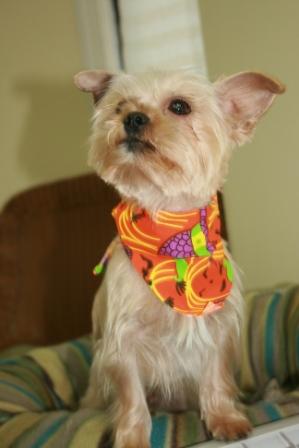 Koko the Yorkie-Poo
Koko the Yorkie-Poo is a friend of one of our most frequent ''regulars'', Teddy the Yorkie-Poo. When Koko and Teddy are here together, it is play-all-day. And I do mean non-stop. Add other buddies Buffy and Lila into the mix, and we have some pretty exhausted (but coiffed) little dogs by the end of a day here.

Koko is a sweet little guy who loves to seek contact from people. Thoug he puts on a sad face when his owner drops him off for the day, as soon as he realizes that he has been 'dropped off', he settles in and aims for either his buddies or the first available human (ie, Heather of myself) to pick him up and give him some love.

We call this picture of Koko 'King of the Mountain'.


---
Lambchop!
So cute...Lambchop! Sweet little Poodle.
---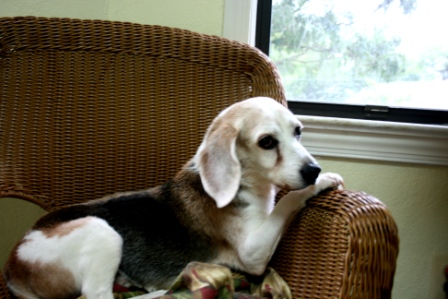 Marcus the Beagle
Marcus the Beagle is a handsome, gentle fellow who has likes to recline in his chair when he is at the spa.
---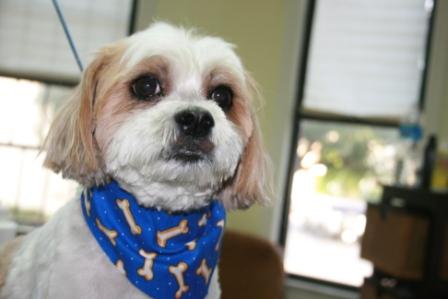 Marley
Marley is our special guy who faithfully comes to see us. In the beginning he was very nervous and uncertain about the whole ''spa'' thing, but to our joy, has come to trust us and has bonded closely with us here at the spa. He can be an independent man, preferring to stick more closely to the humans here, but does have a 'special friend' at Paws...Buffy the Havanese. Marley's attentive person tries to coordinate his spa days with those of Miss Buffy, and has Buffy's grooming schedule penciled in on her own calendar at home, so as to maximize the possibilities of Marley getting playdates with his friend!
---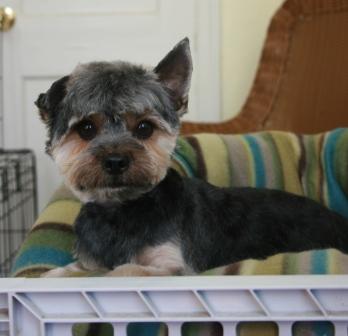 Mason the Yorkie
Mason the Yorkie is a personable guy who loves to come. His main ''trick'' here is jumping in and out of the playpen, using one of the dog beds as his launching pad. we think he has an exceptionally cute face and love the one-up, one-down ears that add to his ''look''.

Mason is a local guy, and he and his family are neighbors of our friend James Hicks, AKA ''The Holistic Dogwalker'' (and also the photographer who captured Supermodel Talia in the image used in our logo).
---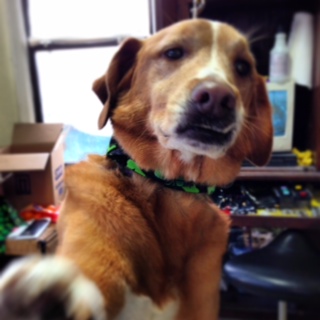 Matta
Matta giving a high-five after his grooming! Matta lives with his canine sister, Toulouse the Husky.
---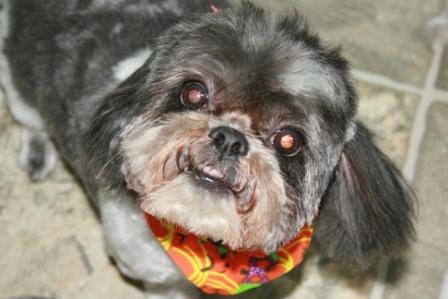 Morty the Shih Tzu
Morty ''Porkchop'' (as we call affectionately call him) is a favorite at Paws. Morty and I go back a long way and he was, as a puppy, the darling of the vet clinic where I used to groom him.

There was a period of time in which I did not see Morty and was then 'reuinted' a couple of years ago, at which time I learned that Morty was a cancer survivor and had had a really rough go. Morty is now cancer-free and living the inspired life with his great family and his Shih-Tzu ''brother'', Randy.

We love Morty and Randy and consider Morty a hero in that he is a Survivor! With the help, love and support of his family and healing team.

Go Morty! Go Morty!
Morty Porkchop!
---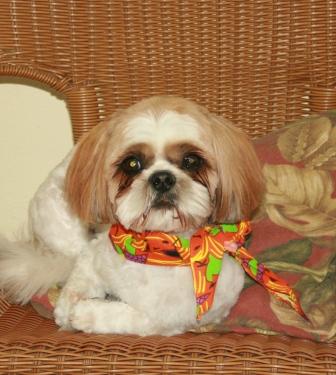 Morty's brother randy the Shih Tzu
This is Randy, Morty's ''brother''. This red-and-white guy is always, along with brother Porkchop, chomping at the bit to get into Paws, and I usually hear him scratching at the door before the doorbell even rings (or...perhaps I should say before I hear the doorbell ring...our doorbell is quite finicky and that's a whole different story).

Randy always seems to be in a good mood and he loves to play when he comes here-- both with his brother, and with other like-sized little dogs.

Not only a great personality, we think Randy is a beauty, too, and has a silky-soft coat that has to be touched to be believed.


---
Peyton the Westie
Affable Peyton charms our hearts at the spa!
---
Online Store
About Paws of Enchantment
Aromatherapy
Dog Grooming
Grooming Services Overview
Hand Stripping
Luxury Shampoos
Our Pet Grooming Products
Our Philosophy
Our Policies
Owner Participation
Paw Massage - Foot Soaks
Pet Facial Treatments
Pet Grooming Services
Premium Holistic Packages
REIKI - Energy Healing
Restoration of Coat